Contact Ranchod Law Group by using the form below or by calling (916) 613-3553 to schedule a consultation about your U.S. immigration law issues. We look forward to helping you resolve your legal issue.
Kaushik Ranchod has spoken at conferences and the radio (KPFA, F.M.) advising small to fortune 500 companies and individuals on the latest developments in immigration law. Recently, Mr. Ranchod lectured on Alternatives to the H-1B visa, I-9 Verification, E-Verify, and Social Security Mismatch Letters at The 2008 National Summit on Employment Law and Compliance, and at the 2009 HRStar conference in Los Angeles. Mr. Ranchod was admitted to practice before the California Supreme Court in 1998. He is a delegation member of the American Immigration Law Foundation (AILF) for San Francisco and is actively involved in the American Immigration Lawyer's Association (AILA). Mr. Ranchod served on the Board of Directors for the South Asian Bar Association in Northern California. Kaushik Ranchod is also a member of the foreign nurse task force, which is an association that advocates for advantageous health care immigration legislation.
Attorney Ranchod graduated from the University of Southern California as valedictorian of his major (first in his class) and was added to the Trojan Wall of Fame. He obtained his Juris Doctor from the University of California, Hastings, in San Francisco and is ready to help you with all of your immigration and citizenship needs. When he is not working, Kaushik enjoys hiking, an interest he developed from his childhood days as an Eagle Scout.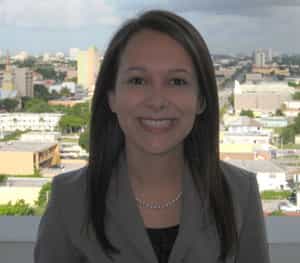 Melissa Oklan is an Associate Attorney at the Ranchod Law Group. Ms. Oklan practices exclusively in the area of immigration and nationality law, having previously practiced immigration law at a prominent firm in Miami, Florida, as both an Associate and then later as a Supervising Attorney. During her time in Florida, Ms. Oklan represented clients at master and individual hearings for relief under asylum, withholding of removal, the Convention Against Torture, and Cancellation of Removal for both Lawful Permanent Residents (LPRs) and non-LPRs. She also prepared waivers of the grounds of inadmissibility and applications for advance permission to return to unrelinquished domicile. Ms. Oklan also worked on a variety of appellate cases including cases before the Board of Immigration Appeals and United States Court of Appeals for the Eleventh Circuit.
Ms. Oklan also has experience in preparing a variety of business immigration visas and green cards including but not limited to H-1B Specialty Occupations, L-1A Intracompany Transferee for Executives and Managers, and O-1 Individuals with Extraordinary Ability / Achievement. She has also successfully prepared a variety of immigrant petitions including employment based preferences 1 through 5 with and without National Interest Waivers.
Ms. Oklan is admitted to the Florida Bar, the U.S. Court of Appeals for the Eleventh Circuit, and the United States District Court for the Southern District of Florida.
She received her Bachelor of Science and her Master of Science in Criminal Justice from Florida International University; her Juris Doctor from the University of Miami School of Law and she is a native Spanish speaker.
In addition to her work at the Ranchod Law Group, Ms. Oklan is also employed on an online basis as an Adjunct Professor at Florida International University. Ms. Oklan is also employed on an as needed
basis by the Florida Board of Bar Examiners, assisting the Board in pretesting questions for future Florida Bar Exams and grading the Bar Exam.
In her spare time, Ms. Oklan enjoys spending time with her spouse and their dog. She also enjoys cooking and going to the movies.
Contact our office to discuss your visa, green card, and other naturalization needs.